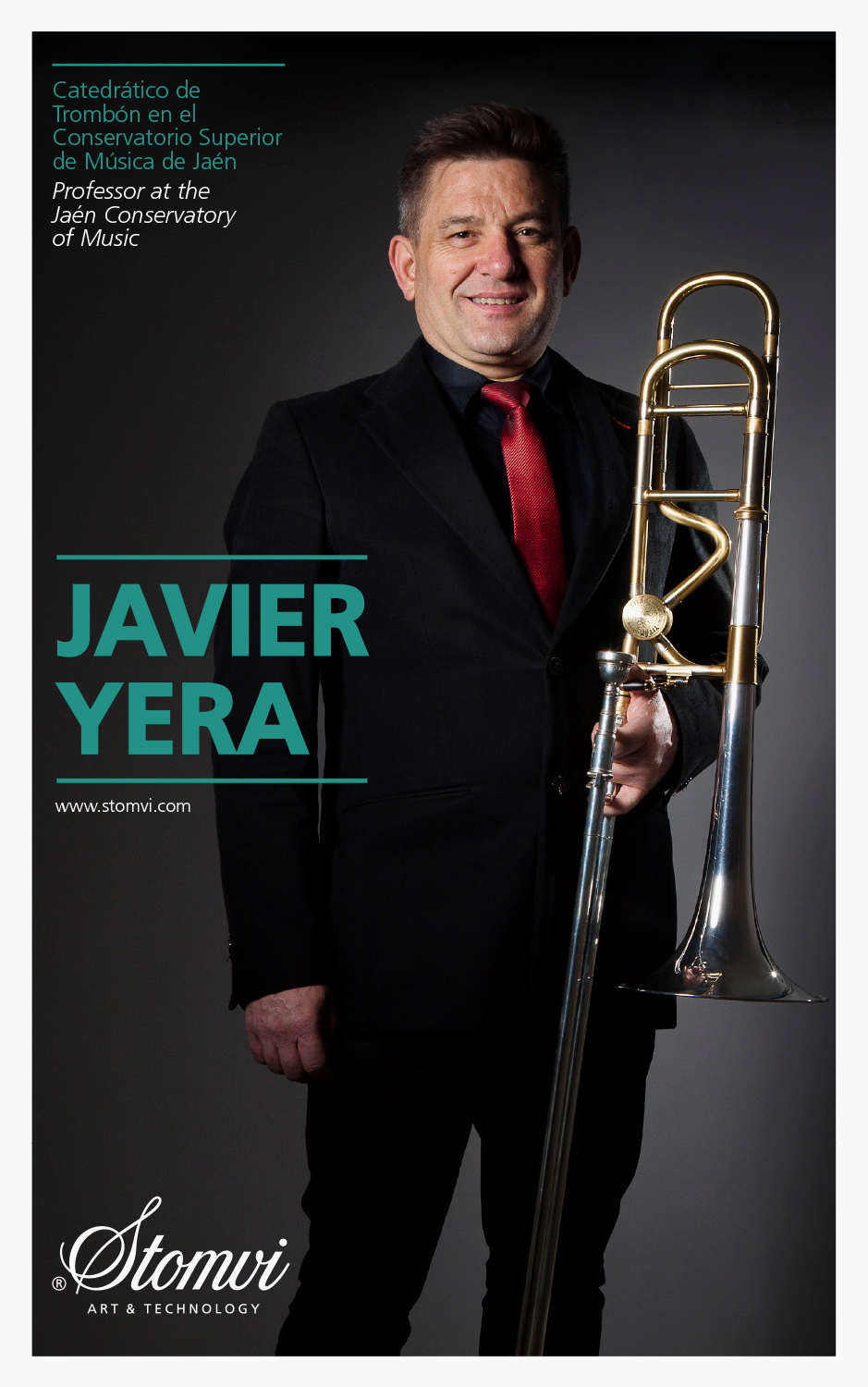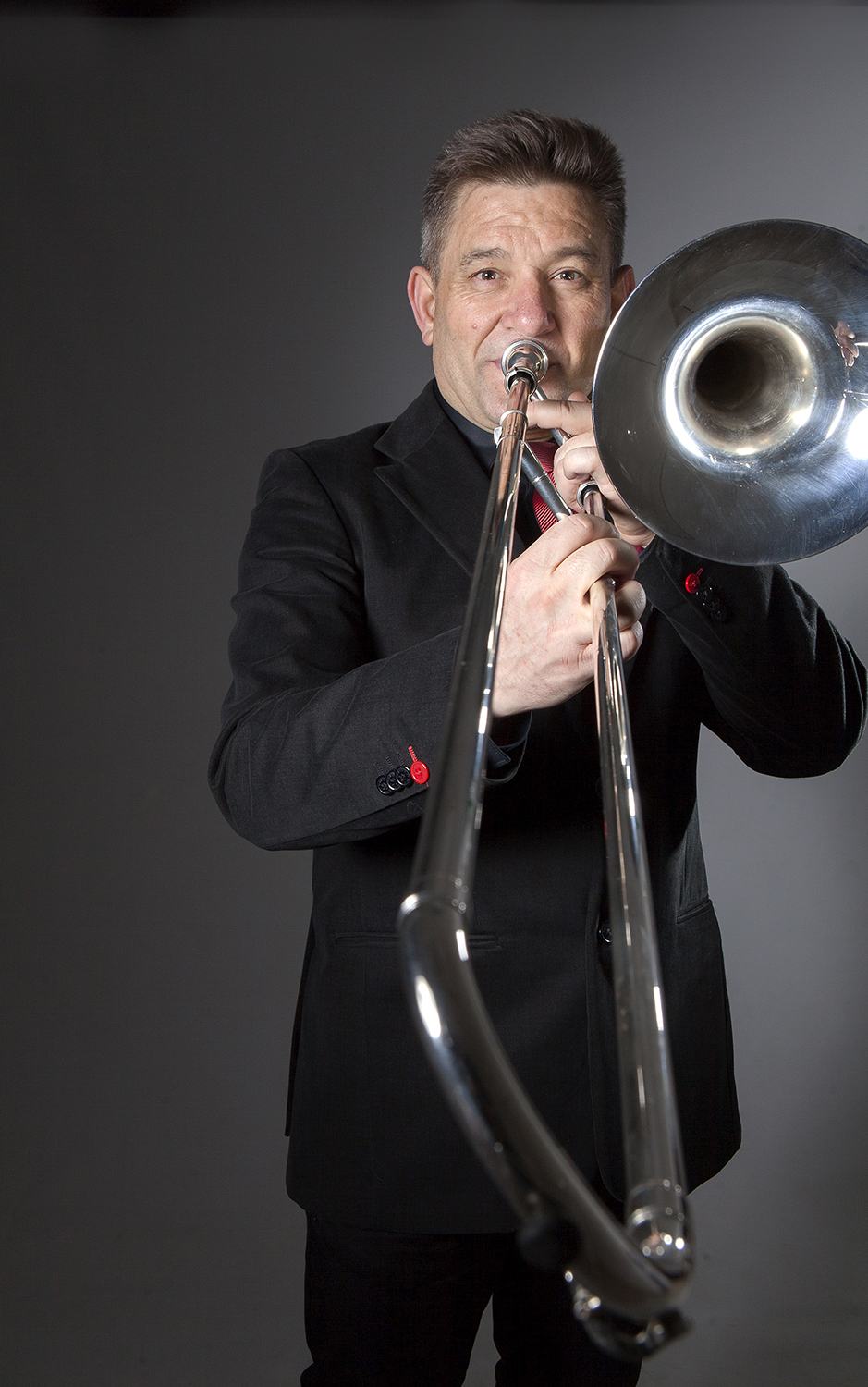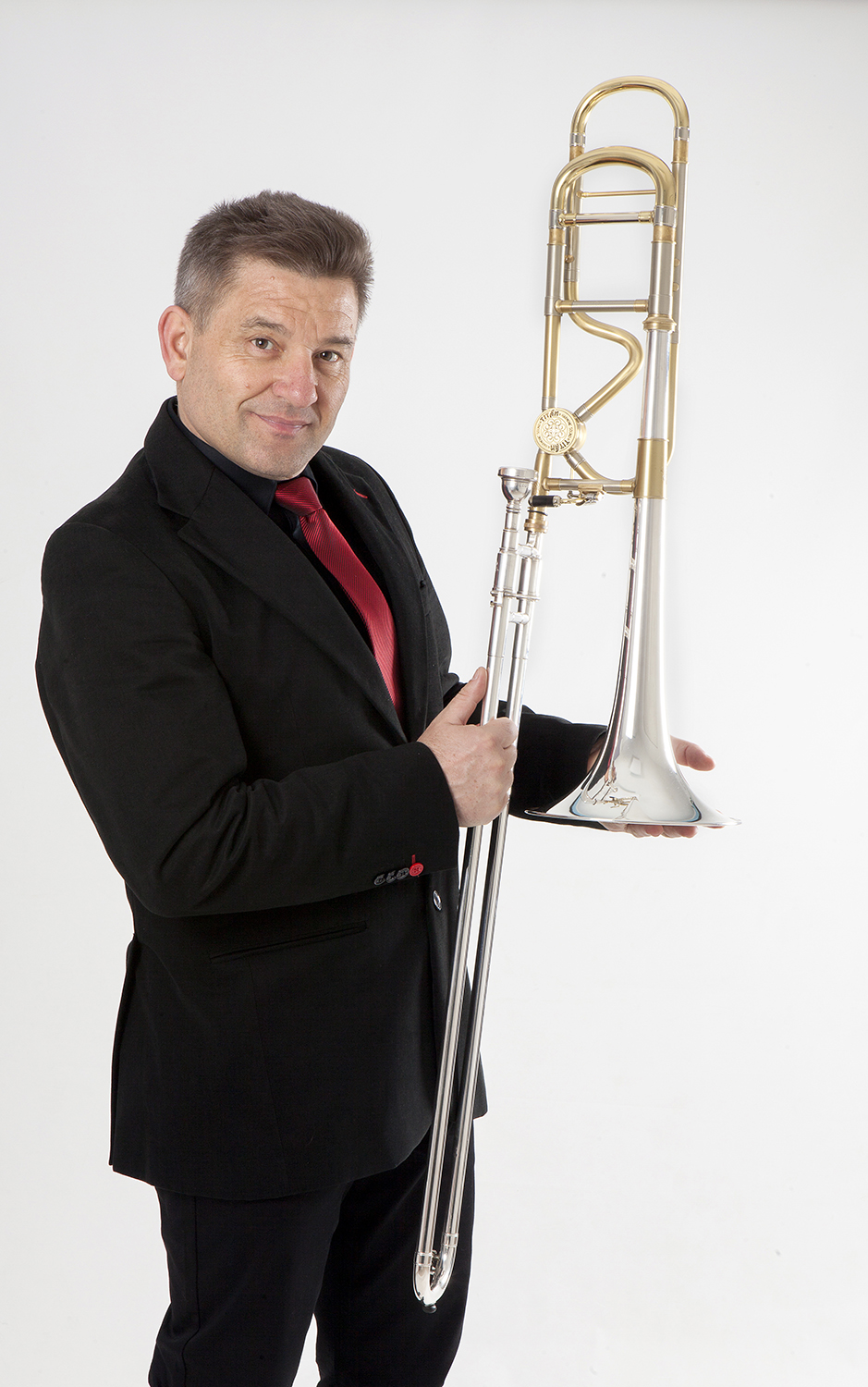 Professor at the Jaén Conservatory of Music (Spain)
He studied music at the "Santa Cecilia" Music Band of Mancha Real, Jaén Conservatory of Music, Conservatory of Córdoba and the Royal Conservatory of Music of Madrid. During his learning as a trombonist he has had different professors such as Juan B. Abad, Pedro Botía and Enrique Ferrando. He has also completed instrumental improvement courses with Branimir Slokar, Michel Becquet, Gilles Milliere and Christian Lindberg, among others.
He has completed studies of Master Degrees "Musical Creation and Interpretation" at the Rey Juan Carlos University and Master Degrees "Teacher Education" at the Complutense University in Madrid. Musical Improvement and Musical Creativity Courses at the International University of Andalucía and the University of Jaén. He has taught as a professor at the Summer Courses of the Carlos III University of Madrid as well as the 1st International Trombone Conference at the University of Malaga, University of the Arts of Tromso (Norway) and Hochschule für Musik und Theater of Hamburg (Germany).
He has collaborated professionally with the Philharmonic Orchestra of Madrid, National Orchestra of Spain, Luigi Bocherini Chamber Orchestra, Young National Orchestra of Spain, Symphony Orchestra of Cordoba, Symphony Orchestra of Castilla la Mancha, Philharmonic Orchestra of Andalucía, etc.
As a soloist he has performed recitals and concerts with numerous ensembles, among others, several concerts for trombone and orchestra with the Wind Orchestras, Symphony Band and Symphonic Orchestras performing concerts such as Rimski-Korsakov, Launy Grondahl and the Nino Rota Trombone Concerto. He has been invited to participate as a soloist at the International Trombone Festival in Valencia and at the Arctic Trombone Festival in Tromso (Norway).
He is the author of the book "The Trombone, everything related to its history and technique", publishing by Mundimusica Ediciones, S.L. ISBN: 84-96268-09-8
He has been a professor of trombone at the Professional Music Conservatory of Jaén, Royal Conservatory of Granada and is currently a full professor of trombone at the Conservatory of Music in Jaén.